SPRING
Spring is in full swing and everywhere we look there are more and more colour. The Fritillaries and bulbocodiums are a picture by the pond. The rock bank is a blaze of colour.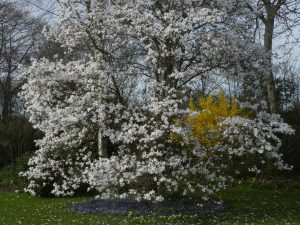 The shrubs in flower with the camelias smothered, the cherries are out and the magnolias ablaze. The mass of Tulips saxatilis is in full flower and the parterre is full of white tulips.
The rock garden is full of species tulips, dwarf narcissus and superb Anemone pavonina.
Everywhere there are many choice treasures.
Soon the large species peony collection wil
start to flower.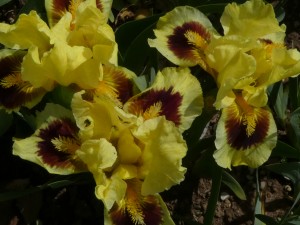 The nursery –
We have now stopped selling from the spring catalogue and are busy weeding and watering. .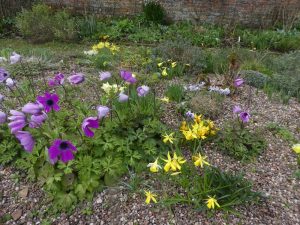 Our D B iris collection are flowering and the baby daffs are all out in the tunnel.
There is plenty of space so social distancing is not a problem so do come and help a worthwhile cause.