SUMMER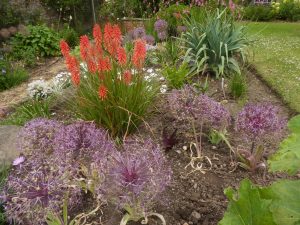 Suddenly the cold nights have gone, the rain has moved away and the sun has come out. Summer is rapidly arriving in the garden with the roses on the walls in full flower.
The alliums are making a bold display in the borders, the rock bank is full of vibrant colours and the S African bed is starting to flower.
The species peonies are over to be replaced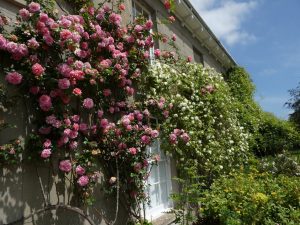 by the wonderful double cultivars
The wild garden is full of wild flowers and humming with bees.
The nursery –
We have now stopped selling from the spring catalogue and are busy weeding and watering and will soon be lifting bulbs for the autumn season.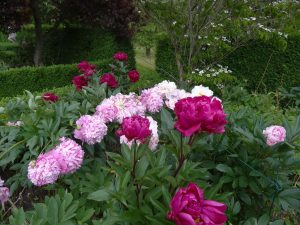 The camassias are finishing but the first of our dierama collection are flowering. The lovely graceful Wand Flowers or Angels Fishing Rod are beautiful and easy to grow in well drained situation.. Our extensive iris sibirica collection is in full flower as are the P C Iris.
There is plenty of space so social distancing is not a problem so do come and help a worthwhile cause.